Brush Cutter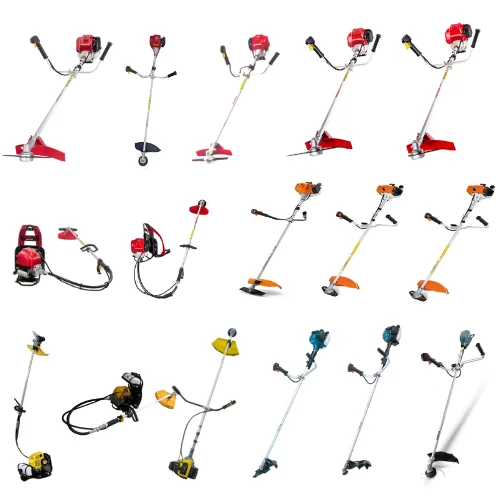 The brush cutter, an essential weed cutting farm machinery for agricultural and landscaping needs, is available from top-notch companies like Honda, Stihl, Makita & Texas, each offering their own unique models with varying capacities in terms of HP and CC. These brush cutters, also called weed cutter, come in both petrol and electric/ cordless - operated options, catering to different user preferences and requirements.

Anti Vibration System

1 Year Warranty

Reasonable Price
Description
Stihl, Makita & Texas offer powerful two-stroke brush cutters known for their lightweight design and high cutting efficiency, making them ideal for heavy-duty applications. On the other hand, Honda & Texas present reliable four-stroke brush cutters that provide excellent torque and fuel efficiency, ensuring longer operational periods with minimal fuel consumption. Branded products such as Honda, Stihl, Makita & Texas have earned a reputation for their unmatched quality, durability, and performance, outperforming cheaper China-made alternatives that may lack the same level of reliability. Honda and Stihl brush cutters are well-known products in the market in the segment of four-stroke and two-stroke respectively. Farmers can rest assured of the authenticity and excellence of their purchase when acquiring brush cutters from Way2Agribusiness India Pvt Ltd, an authorized dealer/ channel partner, as they offer genuine box pieces with warranty coverage and 100% quality assurance. Embrace the power and precision of these branded agri-tech product the brush cutters to tackle unwanted vegetation and achieve their goal of organic and sustainable agricultural practices.
Related Brush Cutter Products