Chainsaw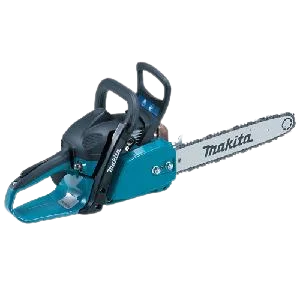 Chainsaws, offered by reputable companies like Stihl, Makita and Texas are indispensable tools for cutting and pruning tasks. With powerful horsepower and impressive power output, these chainsaws deliver exceptional performance, making them essential for various applications in forestry, construction, and landscaping. The product description of these chainsaws highlights their robust build and user-friendly design, ensuring ease of operation and durability. These chainsaws developed with precision to provide precise and clean cuts, enhancing productivity in various cutting tasks.

Quickstop Chain Brake

Anti-Vibration System

Side Mounted Chain Tensioning
Description
Technical details such as chain pitch, length, and type are essential factors to consider when selecting the right chainsaw. Different chain sizes cater to various cutting needs, providing versatility for different farming and other operations. Branded chainsaws such as Stihl, Makita and Texas known for their superior quality and reliability compared to generic China products. These trusted brands ensure excellent performance and longevity, making them preferred choices for professional users. At Way2Agribusiness India Pvt Ltd, as an authorized dealer/ channel partner, we offer chainsaws with a comprehensive warranty, providing peace of mind and safeguarding your investment. Each chain saw carefully packaged as a box piece, ensuring safe and secure delivery. With 100% quality assurance from us, customers can rely on getting top-notch chainsaws that deliver exceptional results, making cutting tasks more efficient and effortless.
Related Chainsaw Products